2010-2012
The following journals were produced during my time as editorial assistant for CriticalProductive, Inc., a non-profit 501(c)(3) NYS corporation, dedicated to revitalizing theoretical inquiry and public discourse in the areas of architecture and urbanism, design and visual arts, cultural criticism and theory, race and ethnic studies, modernism, and aesthetic and political theory. I also worked on pre-production material for the third issue, Beyond Curating.

More information can be found at CriticalProductive.com


CriticalProductive V1.1 Theoretic Action
The significance of working within and outside of the walls of the academy was evident when the workers and students converged in Paris, Mexico City and in the streets and campuses of the United States in 1968 to give voice to democratic, political, and social movements - consequently changing the trajectory of history. Theoretic Action inaugurates a new discourse on the political role of aesthetics and space in contemporary culture.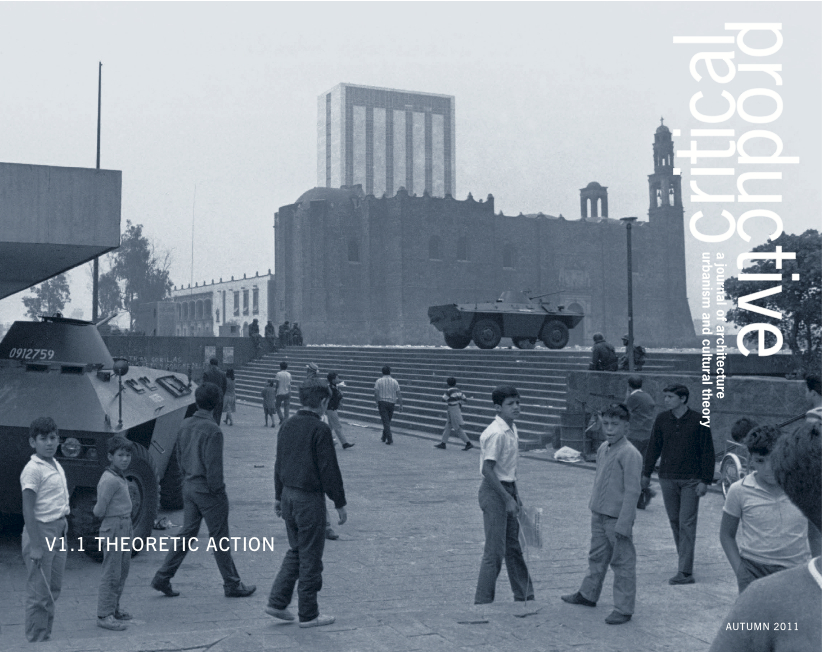 CriticalProductive V2.1 Post-Capitalist City?
The contemporary city is challenged by economic circumstances, but also by our own inability to visualize the possibilities for the city of the future. The dichotomy of physical embodiment versus digital presence has repositioned the city as one of the few realms in which class differences manifest themselves tangibly, in the architectures and urban spaces inhabited by different classes of people. Post-Capitalist City explores speculative desires for the city of the future. Whether utopian, fictional, or networked, these urban imaginaries insist that we suspend our conventional way of seeing the city in order to open up new possibilities.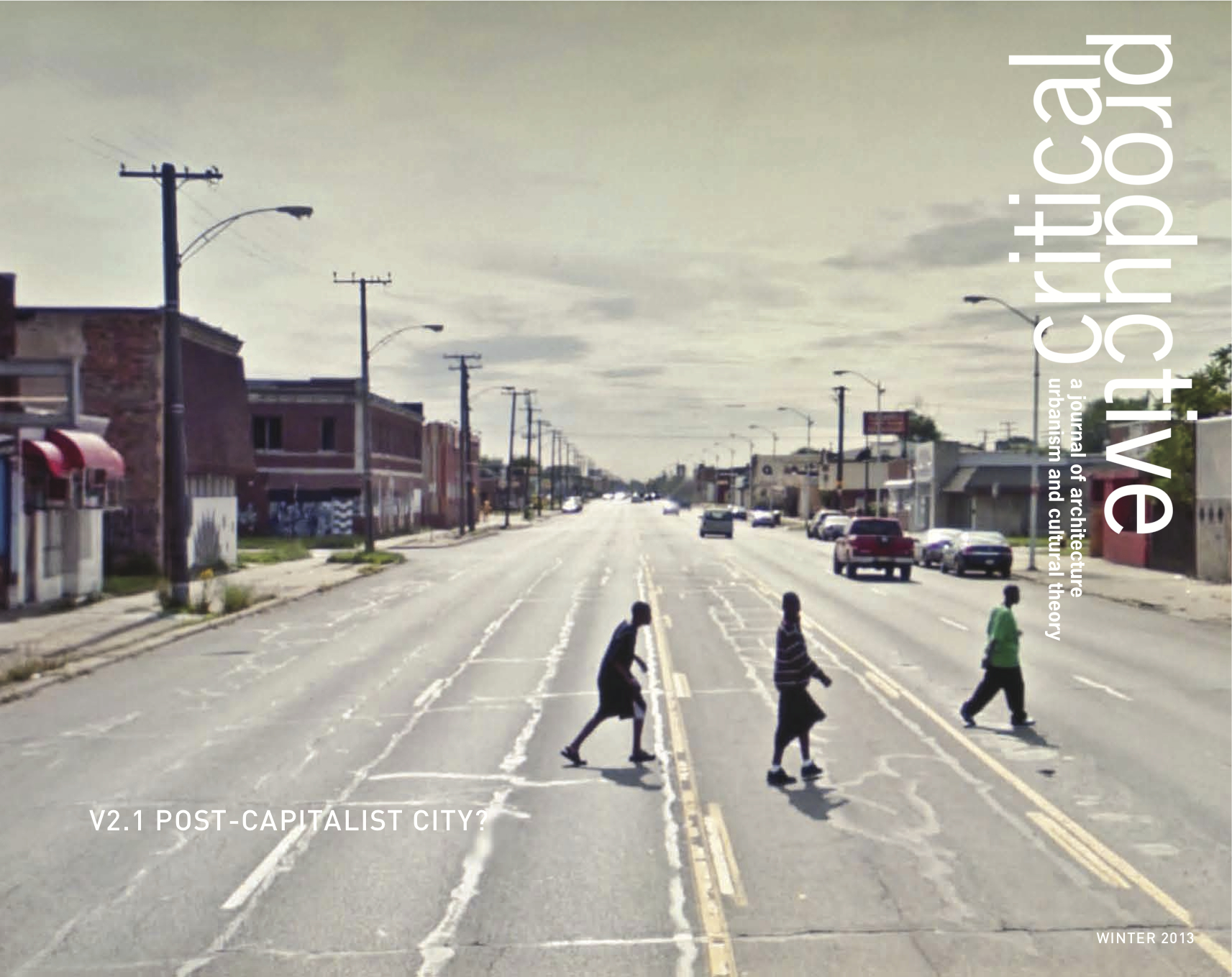 ---